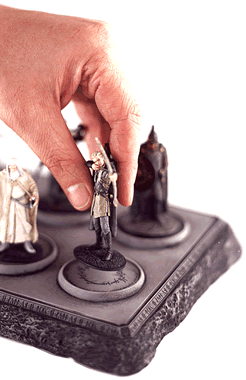 Welcome to the website for The Lord of the Rings™ Collector's Models. Read all about this fantastic fortnightly collection here, and get a
                        regular preview of up and coming models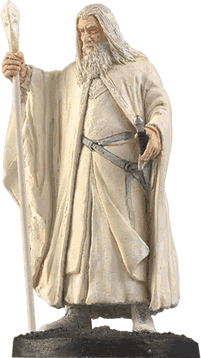 To see the model from all angles, just
click on the arrows on either side of the photograph. And for full details of this
unique collection, just click here.
It's easy and secure to Subscribe online too. And now you can
buy a new display stand for your next set of models.
Just click here!
Model on plinth
Actual size 62mm High
© MMIV New Line Productions, Inc. All Rights Reserved.
The Lord of the Rings; The Fellowship of the Ring, The Two Towers and
The Return of The King and the names of the characters, items, events and places therein are trademarks of The Saul Zaentz Company d/b/a Tolkien Enterprises under license to New Line Productions, Inc. © Eaglemoss International Ltd 2004.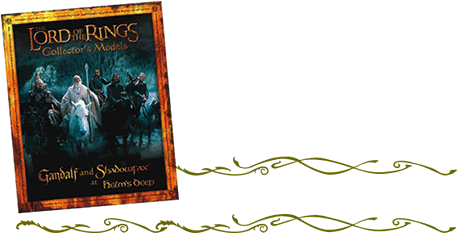 Click here to visit the New Line siteStamp
The scale is 1:29
which means
that every
29cm of the
original character
is represented as
1 cm (10 mm).
Models range in size
from 42mm to 69mm